Bush Tucker, Bush Tools and Bush Crafts
Bush Tucker, also referred to as 'bush food' and 'native food', is now a familiar term encompassing any wild animal, insect, plant or plant extract traditionally used as food by Indigenous Australians and Torres Strait Island (TSI) people as sustenance in their traditional diets.
Evidence suggests that Aboriginal people were healthy before European settlement and did not suffer from chronic lifestyle and nutrition related diseases. A rapid transition from a well-balanced, varied and nutrient dense diet to a diet today, which is energy dense, high in saturated fat and sugar has brought about a significant health transition. Aboriginal people in remote regions of Australia suffer higher rates of lifestyle and nutrition related diseases than any other Australians.
(C. Bussey. Food security and traditional foods in remote Aboriginal communities: A review of the literature. Australian Indigenous Health Bulletin 13 (2), 2013)
The return to well balanced, nutrient rich diets based on growing traditional Bush Tucker sources, preparation and cooking methods has been established by Bush to Bowl, a 100% Aboriginal social enterprise located on Garigal Country in Terrey Hills, NSW.
"Bush to Bowl aims to create spaces where families and community members can engage with Australia's native plants and traditional Aboriginal knowledge and culture.
The Nursery and Farm are both places where you can learn, connect over our native plants and buy the plants to grow at home or buy direct produce to cook in your kitchen."
https://www.bushtobowl.com/
Less well known is that Bush Medicines, also known as Traditional Medicines, have been identified and utilised by Indigenous Australians and TSI people for thousands of years using various components of native Australian flora and some fauna.
Western scientists have only recently recognised the potential applications and effectiveness of many traditional bush medicines in contemporary medical and health settings.
Bush Medicine
In 1853, Victorian Government Botanist, Baron Sir Ferdinand Jacob Heinrich von Mueller found Aboriginal communities using a soft corkwood tree (Duboisia myoporoides) as medicine for seasickness.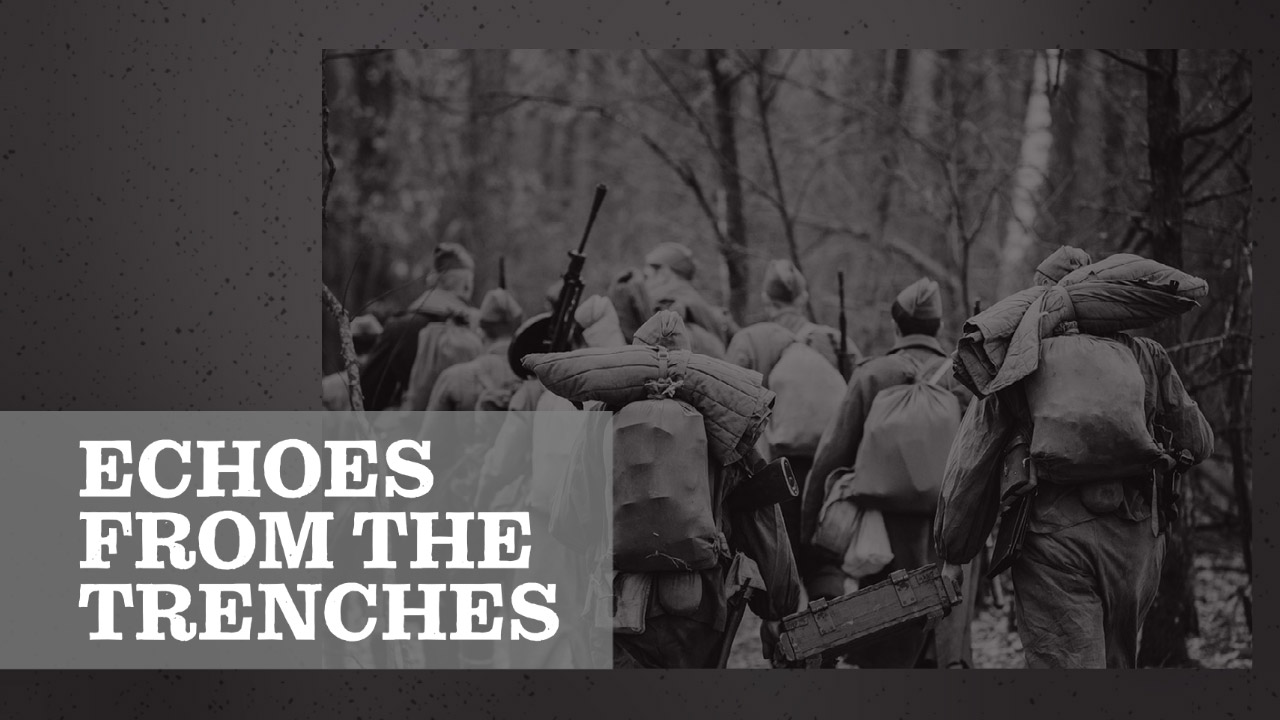 Seasickness
This bush medicine was later used by the Allies in World War 2 to stop soldiers from getting seasick when they sailed across the English Channel on their way to France during the Invasion of Normandy.
The corkwood tree contains the chemical scopolamine, also known ashyoscine, or Devil's Breath and is a natural tropane alkaloid and anti cholinergic drug.
Scopolamine is now naturally and synthetically produced and formally used as a medication for treating motion sickness and postoperative nausea and vomiting.
Eye Surgery
More recently, the production of scopolamine and hyoscyamine, is being used in eye surgery, and a multimillion dollar industry has been built in Queensland based on this substance.
Diabetes
In 1982, Professor Kerin O'Dea spent seven weeks living a 'traditional hunter-gatherer' lifestyle with 10 Aboriginal people from the Mowanjum community (Derby, WA) all of whom had been living an urban lifestyle and had type 2 diabetes.
After seven weeks on a traditional hunter-gatherer diet, metabolic indicators of type 2 diabetes were either greatly improved or completely normalised.
https://educationinnutrition.com.au/news/lifestyle-change-diabetes-and-related-conditions-in-australian-aboriginals
A new project, funded by the Diabetes Australia Research Program in 2021, is looking at how traditional Australian plants may help people manage type 2 diabetes.
Dr Susan Semple, Senior Research Fellow at the University of South Australia and her team have been working with the Chuulangun Aboriginal Corporation in Cape York, studying a variety of native fruits, leaves, water lilies and palms.
They continue to investigate whether some plant components can moderate the effects of sugar-digesting enzymes in the gut, so that people with type 2 diabetes don't get a rapid rise in blood glucose levels after eating.
Dr Semple is hopeful,
"there will be greater recognition of the role that culturally important plants can play in Aboriginal health...Creating that cultural connection can generate massive improvements to diet, wellbeing and diabetes outcomes. Connection to culture can be an important aspect of health."
https://www.diabetesaustralia.com.au/blog/native-plants-to-help-people-with-type-2-diabetes/
Kidney Failure
The publication Bush Tucker in Kidney Failure and Diabetes was researched and written by Nephrology Nurse Practitioner, Leslie Salem:
"for people with chronic kidney disease who wish to eat Indigenous foods. It is designed to assist you and the dietician to make choices of Indigenous food. A 'kidney diet' may help to slow down kidney damage and help to keep you well. In later stages of kidney damage, the diet may also help you control the amount of waste products in your blood and body."
http://kidney.org.au/uploads/resources/bush-tucker-and-kidney-disease.pdf
Antioxidant and Antimicrobial Agents
The Kakadu Plum contains fibre, lutein, Vitamin E, folate, zinc, magnesium, copper and calcium. It contains no sugar.
The Kakadu plum (Terminalia ferdinandiana) is now recognised as the fruit with highest recorded levels of natural Vitamin C (ascorbic acid) measuring 7000mg/100g DW. This constitutes 75 to 100 times more Vitamin C content than found in the common orange.
(from D. Williams et al. Organic acids in Kakadu plum (Terminalia ferdinandiana): The good (ellagic), the bad (oxalic) and the uncertain (ascorbic). 2016)
Disease Prevention
The Kakadu plum has five times higher antioxidant capability than the blueberry.
Antioxidants are believed to hold a number of benefits for human health, potentially preventing and delaying diseases such as Alzheimer's disease, autoimmune and cardiovascular disease, cancer, and diabetes.
Kakadu plum also has a high potassium:sodium ratio, which may assist in the development of foods to reduce hypertension.
(Focus on Kakadu Plums. Focus on Native Foods R&D. Australian Government (RIRDC), 2012. https://anfab.org.au/edit/research_publications/14-115_KakaduPlum.pdf)
Skin Treatments
Kakadu plums are high in calcium and phenolic ellagic acid (EA) a phytochemical that is receiving increased attention for its nutritional and pharmacological potential as an antioxidant and antimicrobial agent, as an anti-ageing remedy and to protect skin against UV damage.
Indigenous Australians have traditionally used the inner bark of the Kakadu Plum tree to cure skin ailments. It has been known to alleviate skin psoriasis, heal wounds, prevent fungal or bacterial infections and heal sores, boils and acne.
Aboriginal communities and commercial beauty brands have also used Kakadu Plums as hair products, face washes and cleansers, body lotions, hand cream and lip balm.
Refer to "Bush Tucker – Kakadu Plum case study" article.
Common Cold
In 2020, Oxford University scientists, in a systematic review of 14 randomised controlled trials, found that honey is one of the few treatments for symptoms of upper respiratory tract infections (URTIs) that actually works.
URTI's are not an influenza or bronchitis but rather they are the niggling coughs, colds and "influenza-like illnesses" we often suffer over winter.
Scientists maintain, honey is "superior to usual care" for the improvement of URTI symptoms, particularly cough frequency and cough severity.
https://thenewdaily.com.au/life/wellbeing/2022/11/24/honey-improves-metabolic-health
Metabolic Health - Cholesterol, Obesity, Diabetes
Canadian researchers have found that honey improves key measures of cardio-metabolic health, including blood sugar and cholesterol levels.
These effects are more pronounced if the honey is raw and from a single floral source (one type of flower).
Honey lowered fasting blood glucose, 'bad' cholesterol and triglycerides (a marker of fatty liver disease.)
Honey also increased HDL or 'good' cholesterol, and some markers of inflammation.
While honey is about 80% sugar it has a Low Glycemic Index (GI):
"… honey is also a complex composition of common and rare sugars, proteins, organic acids and other bioactive compounds that very likely have health benefits.
The 2018 scientific paper, A Review on the Protective Effects of Honey against Metabolic Syndrome, concluded that honey protects against Metabolic Syndrome by exerting anti-obesity and anti-diabetic effects, a reduction of fats in blood serum, and a reduction in blood pressure."
(Dr Tauseef Khan, University of Toronto, Faculty of Medicine, 2018)
Sugarbag Honey
The honey from Australian Native Stingless Bees is also known by Indigenous Australians as bush bee honey, wild honey, native bee honey and sugarbag. 'Sugarbag' can mean native bee honey or describe an entire native bee nest.

Australian native stingless bee
Stingless beekeeper and author, Dean Haley, points out that some European honeybees now live 'wild' in the Australian bush; however, the honey produced by the two Native Stingless Bee groups has different characteristics to the European Apis mellifera bee.
"No one knows exactly how long the two different groups of stingless bees have been in Australia."
(Dean Haley, The Honey of Australian Native Stingless Bees. Australian Native Bee Association, 2021)
Austroplebeia has five species and may have originated from African stingless bees and been in Australia for tens of thousands of years. Tetragonula has six species and shares many similarities with South-East Asian stingless bees.
In many Indigenous Nations, bees were/are integrated into the Totem system. The totem system in Australia extends as a relationship between people and animals. It is a key component of land and environmental stewardship and has ensured species conservation and diversity for tens of thousands of years. There are song lines and Dreamtime Sugarbag Ancestors that bring bees and honey into the ritual and mystical understanding of Indigenous Australians.
(D. Haley, p.12. 2021)
Haley notes some of the uses for sugar bag honey by Indigenous Australians:
Food
Indigenous Australians placed native stingless bee honey pots into their mouths squeezing the pots until the honey flowed out. [Haley 2021]
Gift
Honey can be used as a gift or trading item or also in sharing obligations with family and in-laws. [Akerman 1979 in Haley 2021]
Hydration
Honey is mixed into water in a coolamon by hand until it is an even consistency. People dip into honey water with sponges made from fibrous plant material and suck the juice. [Love 2009 in Haley 2021]
Fermented
A mild alcoholic drink can be made by mixing honey with water and allowing it to sit for some time in a warm place [Bennett 1888 in Haley 2021]. And honey could be used as the 'starter culture' to ferment nectars gathered from flowers. [Duncan-Kemp 1933 in Haley 2021]
Medicine
Sugarbag honey has also been used as a traditional medicine to treat skin disorders including itchy skin and sores and as a cure for common cold type symptoms. [Si & Myfany 2015 in Haley 2021]
Haley (p.77) maintains that native stingless bees,
"do not visit many plants that are low to the ground such as clover. However, they do seem quite at home in a variety of trees including all types of Eucaplypts, Angophora Corymbia and Bloodwoods… [the] Illawarra flame tree and Queensland bottle tree.
They love paperbark, especially the large Weeping Paperbark (Melaleuca leucadendra) cultivar. If I only planted one tree for bees, this would be the one. They [also] love Macadamia, Grasstrees (Xanthorrhoea Australia), Grevillia, Bottle Brush and Lilly Pilly."
Bush Tucker & Bush Medicine - Queensland
Through extensive literature review, we found that 135 medicinal plants native to Queensland… used customarily as medicines by Aboriginal people of Queensland… are used for treating 62 different diseases, especially skin infections. Since these medicinal plants are also used as bush food and are rarely studied using the Western scientific protocols, there is a huge potential for bioprospecting and bush food industry.

These plants belong to three plant groups - angiosperms, gymnosperms, and pteridophytes - and represent a total of 53 families and 103 genera… Of the 135 species of Queensland medicinal plants 62 species are trees, followed by herbs (26 species), shrubs (22 species), climbers (16 species), epiphytes and grasses (4 species each), and palm-like (3 species).
(Turpin, G. et al. Aboriginal medicinal plants of Queensland. 10 August 2022. https://www.ncbi.nlm.nih.gov/pmc/articles/PMC9364609/)
A plethora of coastal plants that are indigenous to the Gold Coast, Queensland (also referred to as The Great Swamp by early European settlers) have provided the Kombumerri Ngarang-Wal people, the traditional custodians of the Gold Coast region, with sources of Bush Tucker, Bush Medicine, Bush Tools and Bush Crafts for at least two millennia.
https://kombumerritogetherproject.com/about/about-kombumerri-country-and-people/
An amazing diversity of coastal vegetation grows throughout south-east Queensland, from strandline grass communities to littoral rainforest. Much of the original vegetation has been disturbed or destroyed by development. Land degradation has resulted in wind erosion, coastal recession, loss of Aboriginal sites and destruction of coastal flora and fauna. Weed incursion, sand mining and inappropriate recreational usage all impact on coastal plants.
(Coastal Plant - Pocket Guide The Gold Coast. GU & CoGC. Eds. Peta Williams & Kirkpatrick S., 2009)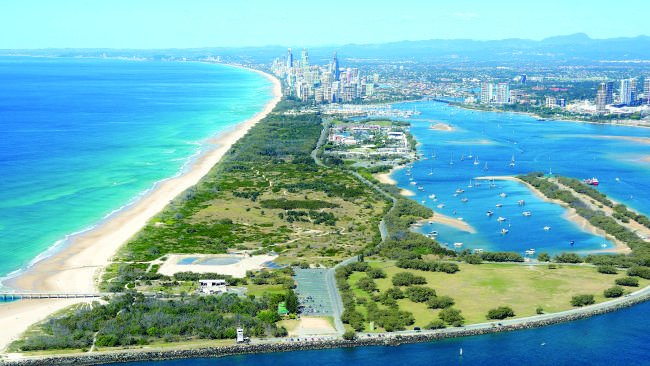 At the location known on the Gold Coast as The Southport Spit, on the northern coastal fringe of the heavily developed high-rise concrete canyons of Surfers Paradise, community groups have fought for decades to keep the last natural dune system on the Gold Coast safe from commercial development, sand mining, golf courses, private marina, hotel, casino, high-rise apartment and cruise ship terminal proposals.
A community coastal planting program by the community group Friends of Federation Walk (headed by local resident Lyn Wright) has been successful in stabilising the 3.5 kilometre coastal dune system on the ocean (eastern) side of The Spit that separates the Nerang River estuary, known as The Broadwater, from the Pacific Ocean.
Due to prolonged community activism, over 100 hectares of The Spit is now preserved under the Queensland Government Land Act 1994 as Federation Walk Coastal Reserve for "park, environment, coastal management and beach preservation purposes."
In addition to providing wildlife habitat, roosting, foraging and nesting sites for endangered and protected flora, avian and fauna species (Loggerhead and Green Sea Turtles; White-bellied Sea-Eagles, Eastern Curlews, Swamp She-Oaks etc), Federation Walk Coastal Reserve now hosts numerous coastal plants that prior to colonial settlement would have provided sources of bush tucker, medicine, tools and crafts for the Kombumerri Ngarang-Wal people across 'The Great Swamp', now known as the City of Gold Coast (CoGC).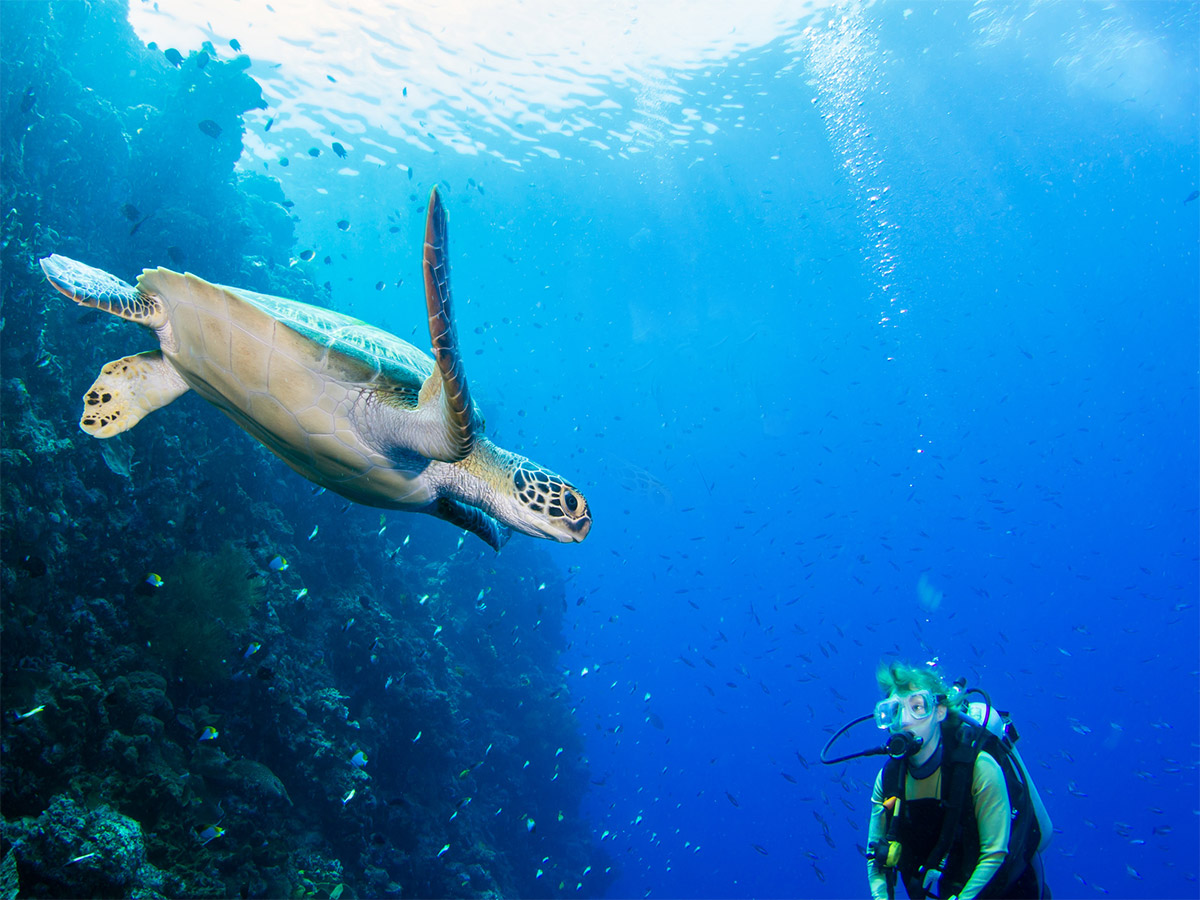 A sample of the plants currently growing on the coastline of the City of Gold Coast includes:
Beach Bean
Food:
Canavalia rosea
cook seeds but toxic if raw
Coastal Banksia
Food:
Tool:
Banksia intergrifolia
eat nectar and blossoms soaked in water
seed cones used as hairbrush
Coastal Wattle
Food:
Acacia sophgorae
eat roasted seeds
Cottonwood
Medicine:
Tool:
Hibiscus tiliaceus
antiseptic
shade tree; fibrous bark to make dilly bags, nets and ropes
Cypress Pine
Tool:
Callitris columellaris
make spears and use tree resin to join spearheads to the shaft
Flax Lily
Food:
Tool:
Craft:
Dianella congesta
eat raw berries; pound and roast the roots
fibrous leaves to make nets, traps and baskets
fibrous leaves to make waistbands
Gidee Gidee
Craft:
Abrus precatorious (TOXIC)
poisonous seeds used to decorate implements and make necklaces
Horsetail She-Oak
Medicine:
Food:
Casuarina equisetifolia
antiseptic
bark used as antiseptic, anti-inflammatory, gastritis, hemostatic, and for healing burns and toothache
chew foliage to quench thirst; children chew immature fruit
Macaranga
Food:
Tool:
Craft:
Macaranga tanarius
wrap food in leaves for cooking
soft timber used to make light fishing spears
fibre to make twine and handicrafts
Matrush
Food:
Tool:
Craft:
Lomandra longifolia
eat the white base of the leaves
leaves used to make dilly bags and baskets
leaves torn into strips for weaving
Midgin/Midyim Berry
Food:
Austromyrtus dulcis
Berry is important food source, eaten raw
Pandanus
Food:
Tool:
Craft:
Pandanus tectorius
eat base of leaves and slender seeds after treatment
leaves to weave dilly bags, baskets and sieves
leaves to make armlets
Pig Face
Food:
Carpobrotus glaucescens
eat fruit raw and roast leaves to provide salt in the diet
Plum Pine
Food:
Podocarpus elatus
bitter-sweet fruit eaten mainly by children; used for making jam by settlers
River Lily
Medicine:
Crinum pedunculatum
crush leaves and rub on body to relieve pain from marine stings
Scribbly Gum
Medicine:
Eucalyptus racemose
use gum as an astringent and to treat diarrhoea
Snake Vine
Tool:
Stephania japonica
leaves and berries crushed and used to poison fish
Swamp She-Oak
Tool:
Casuarina glauca
valued for its timber
Three-Veined Laurel
Food:
Tool:
Cryptocarya triplinervis
food source for birds
used as shade tree
Tuckeroo
Food:
Cupaniopsis anacardioides
ripe fruit eaten raw
Bush Medicine – Gold Coast
Max 'Kombumerri Bee' Dillon (Kupae) is an experienced native stingless beekeeper. Max has written about the Dreaming God Jabreen who created Little Burleigh and the more famous headland of Big Burleigh or Burleigh Heads on the Gold Coast, a sacred site known by the traditional inhabitants, the Kombumerri people, as Jellurgal, meaning Bee's Nest.
(The Creation of Jellurgal. Max Dillon in Haley p.19. 2021)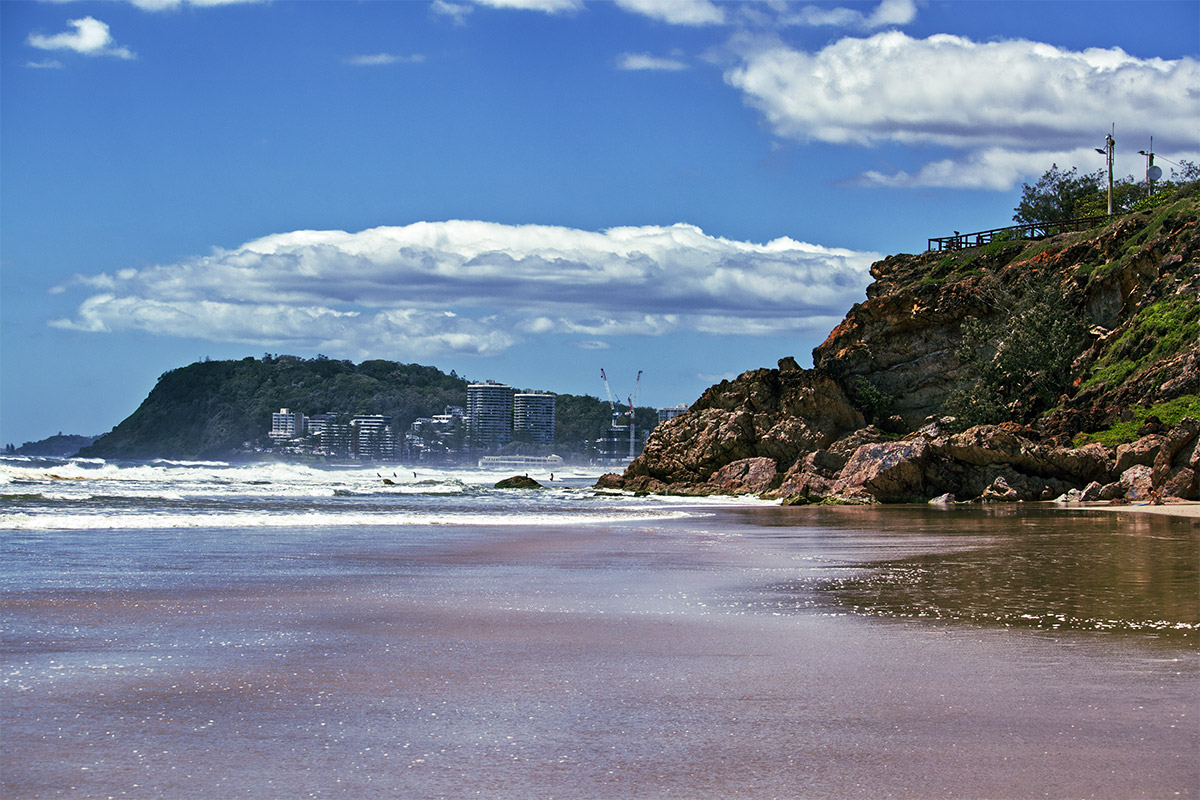 Max Dillon notes that native stingless bees bring out the resins from trees when making honey in their hives and these resins have medicinal applications such as "anti-inflammatory and anti-cancer agents and to produce medicine used in HIV treatment".
Dillon maintains that with judicious indigenous planting in Federation Walk Coastal Reserve native stingless bees would be attracted to build their hives there.
In a recent conversation, Max also pointed out that the Kombumerri have used the climbing native grape vine fruit (Cissus hypoglauca) to treat snake bite wounds. Also known as jungle grape, water vine, five-leaf water vine, jungle vine, the native grape (berry) is an edible fruit that has long been part of the Aboriginal diet and was made into "good jam and jelly" by early settlers.
The fruit is also used traditionally to stop bleeding, reduce fever and headache, ameliorate diarrhea and sore throats and reduce inflammation. The plant grows to 4 metres in height and produces strong vines to aid the local indigenous people in the tradition of climbing trees to collect native bee honey.
Another favourite plant for Dillon is the Moreton Bay chestnut or Black Bean (Castanospermum austral). Although the chestnut is toxic, Dillon maintains that it can be leeched of toxins after being placed in a porous bag in a running fresh-water creek and then crushed and "turned to bread".
Indigenous Rangers – Gold Coast
Max Dillon's cousin and Kombumerri Ngarang-Wal leader, Justine Dillon, is currently coordinating an 'Indigenous Ranger and Protected Area' training program on the Gold Coast. Graduates will inform and educate the public and practise traditional Indigenous sustainable uses and management of Gold Coast protected area sites, nature and conservation reserves, State and National Parks and public open spaces,
"not only for the health of our natural heritage,
but for the lives of Indigenous people."
(Justine Dillon in https://www.countryneedspeople.org.au/justine_dillon_coordinator)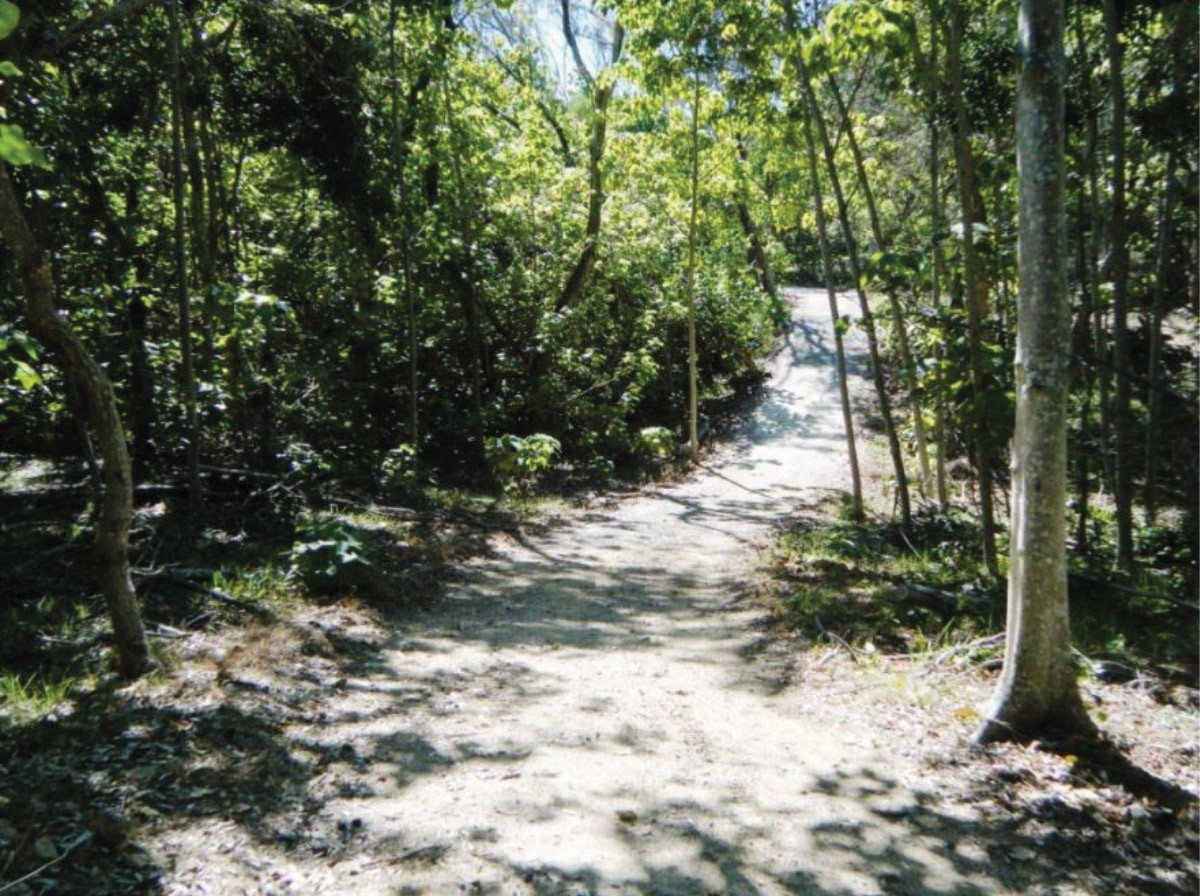 Nature Based Recreation – Gold Coast
In 2015, the City of Gold Coast developed "a city-wide strategic framework for sustainable nature-based recreation. It is used to guide decisions regarding access, recreational use and facilities at the individual natural area reserve and cluster level".
Nature based recreation is defined as outdoor recreation activities that:
are dependent on the natural environment
have an appreciation of nature as a key motivational factor
do not require substantial modification to the natural environment
are environmentally sustainable, as determined by an ongoing environmental monitoring program
(Nature Based Recreation Plan 2015 – 2025, "2. Scope". CoGC, 2015)
Under the Nature Based Recreation Plan 2015, the existing paths inside Federation Walk Coastal Reserve (FWCR) on eastern Spit should be properly maintained and preserved predominantly as NatureWalk trails dedicated to the safe, slow transit and enjoyment of pedestrians, joggers, ability-challenged, elderly, families (especially those with small children and prams), the sight and hearing-impaired, birdwatchers and wildlife photographers, while also providing safe habitat, roosting, nesting and foraging sites for protected and endangered wildlife.
Several years ago, Max Dillon and his grandfather, Kombumerri elder 'Uncle Graham', conducted a walking survey of The Spit and located a previously unknown wetland in a swale behind the northern-most dunes.
Under the implementation of the Final Spit Master Plan 2019, this wetland is now being transformed into a permanent landscape feature within a community-led planting program by Friends of Federation Walk (in conjunction with State Government and local Council) to create a 37 hectare Littoral Rainforest within FWCR.
Other landscape designs within FWCR should also be based on complementing the natural dune features and the existing meandering, undulating, crushed and compacted granite path surface under a heavy indigenous vegetative canopy. This design will provide natural shade and the opportunity for respite from the sun, wind and heat-emitting concrete of the predominantly high-density urban footprint of the City of Gold Coast south and west of The Spit.
Future path and landscape designs in FWCR must not be constructed with a concrete surface because this type of surface is not only heat emitting but also attracts mechanical and high speed modes of recreational transport such as road cyclists, mopeds and electric scooters. These forms of motorised 'recreational' vehicles dominate other Gold Coast urban 'shared' pathways and have resulted in the endangering of the safety of the elderly, ability-challenged, pedestrians and families with young children in addition to endangering the existing wildlife.
For example, apart from the issues of severe vegetation removal to construct concrete paths and the consequent wildlife habitat destruction and disruption (e.g. turtle nesting), there are now constant reports of safety issues and 'accidents' involving high speed and motorised recreational transport along the 'shared' pedestrian concrete Oceanway path. This path runs along most of the Gold Coast beach foreshores for the 30 kilometres south of The Spit and creates huge disruption to turtle nesting, sometimes leading to the deaths of hatchlings who are confused by the path's artificial lights at night and head inland or be crushed by high speed and motorised recreational vehicles rather than moving towards the moonlit ocean
Furthermore,
The current crushed, compacted granite path surface inside Federation Walk Coastal Reserve encourages walkers, joggers, pram pushers and wheelchair users to slowdown and 'smell the Banksias'.
Slowing down encourages the activities of listening, spotting and photographing the unique flora and wildlife that inhabit this coastal reserve.
The existing crushed granite path surface, with its shaded tree canopy, gentle undulations and bends acts as a deterrent to high-speed cyclists and other motorised forms of transport that are an inappropriate activities inside a reserve whose purpose, under the Queensland Lands Act 1994, is for "environment, coastal management and beach preservation purposes".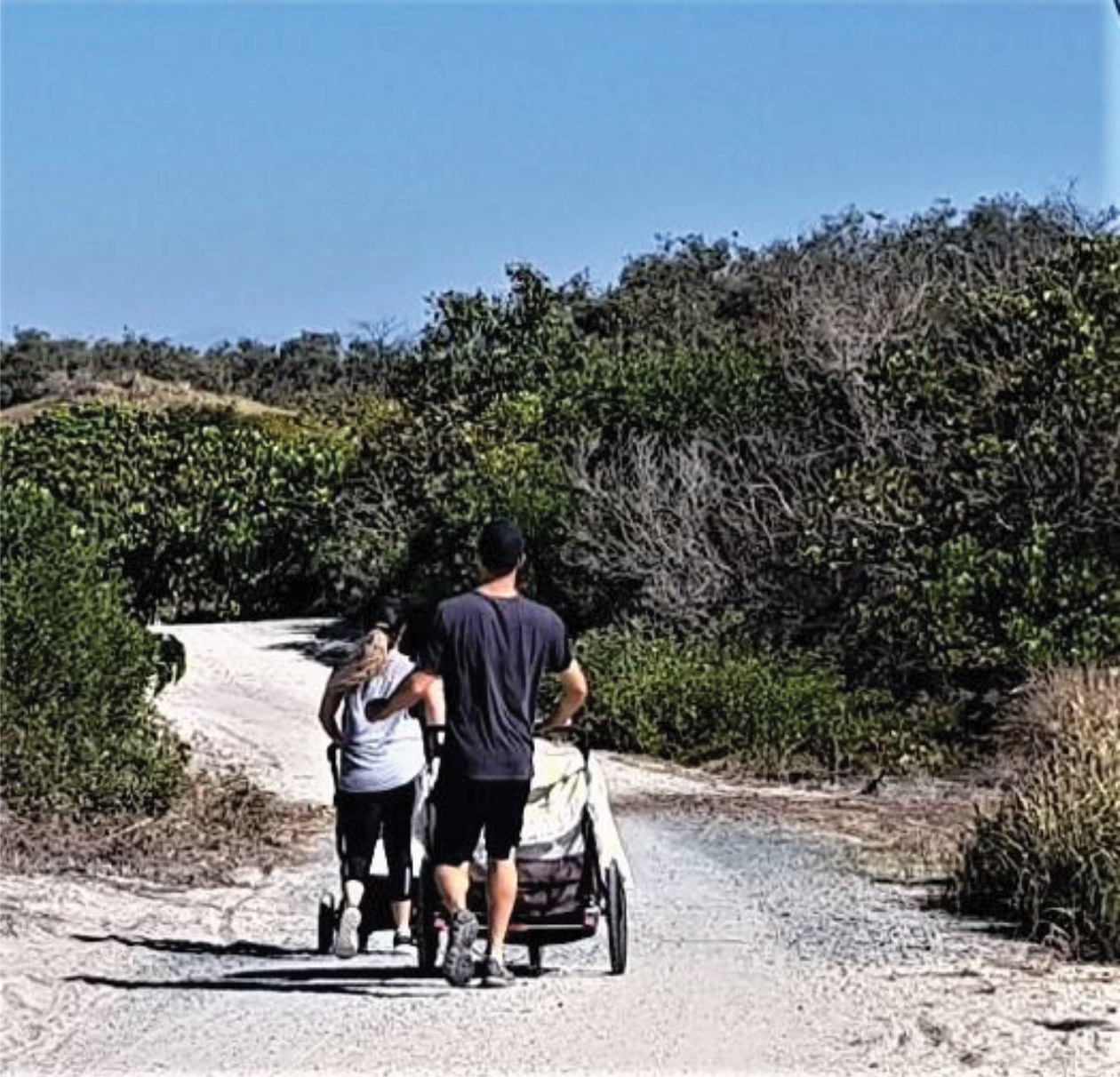 Bush Tucker Walk – Gold Coast
In contrast to the other (mostly) artificially lit suburban/urban parks on the Gold Coast, Federation Walk Coastal Reserve should be lit solely by sunlight during the day and by starlight and moonlight at night in order to give the wildlife and their nocturnal behaviours a respite from human activities and human disruption.
It is hoped that the local Kombumerri community will be offered the opportunity to influence the design of the planting, walking trails and landscaping of the existing Federation Walk Coastal Reserve under the State Government's Final Spit Master Plan 2019. This would encourage the implementation of key natural elements along the existing trails to explore indigenous sources of Bush Tucker, Bush Medicine, Bush Crafts and Bush Tools under the guidance of Indigenous Rangers.
The Kombumerri community and graduates from the Indigenous Ranger training program could then offer the general public, school groups and tourists guided walking tours observing flora and fauna; identifying wildlife habitat; and natural sources of food, medicine, craft and tools as a core part of local indigenous cultural and educational activities on The Spit.
Bush Medicine and Bush Tucker Trails on The Spit have the potential to provide cultural, tourism, educational and employment opportunities and provide further sources of income for the Kombumerri community. These activities will complement the cultural performances, art sales and workshop activities conducted at the 'Aboriginal Culture Centre' that is planned for the western side of The Spit adjacent to the Broadwater, as prescribed in the community-led State Government's Final Spit Master Plan 2019.
The Tip of the Tree Branch
The increased interest by scientists and researchers in Bush Medicine to complement the already growing interest in Bush Tucker is just the tip of the tree branch for where the traditional and cultural knowledge of Australian Aboriginal and Torres Strait Islander's might lead us in terms of further nutritional, health and medical breakthroughs.
It is hoped this knowledge exchange is accompanied by appropriate economic, financial, employment and intellectual property recognition for Australia's First Nations People, in addition to respect for this knowledge that has been attained by them over millennia before European settlement in Australia.
(Dr Steven Gration, March 2023)
References and Sources
Akter, Saleha et al. In vitro Bio accessibility and Intestinal Absorption of Selected Bioactive Compounds in Terminalia ferdinandiana. National Library of Medicine. USA, 2022. https://pubmed.ncbi.nlm.nih.gov/35155530/
Australian Native Food Industry Limited (ANFIL) www.anfil.org.au
Brennan, Dan MD. Reviewer. Health Benefits of Kakadu Plum in 'Nourish by WebMD' editorial contributors, 25 October 2021. https://www.webmd.com/diet/health-benefits-kakadu-plum
Bussey, C. Food security and traditional foods in remote Aboriginal communities. Australian Indigenous Health Bulletin. Vol 13 No 2, April 2013 - June 2013.
Cherikoff, Vic. The Bushfood Handbook. fp Bush Tucker Supply, 1993.
Diabetes Australia. 28 April 2021 (accessed 08/02/23)
https://www.diabetesaustralia.com.au/blog/native-plants-to-help-people-with-type-2-diabetes/
Dillon, Justine. https://www.countryneedspeople.org.au/justine_dillon_coordinator (accessed 13/02/23)
Dillon, Max. The Creation of Jellurgal in Haley, The Honey of Australian Native Stingless Bees, 2021.
Education in Nutrition (accessed 08/02/23) https://educationinnutrition.com.au/news/lifestyle-change-diabetes-and-related-conditions-in-australian-aboriginals
Félix-Silva, Juliana, et al. Medicinal Plants for the Treatment of Local Tissue Damage Induced by Snake Venoms: An Overview from Traditional Use to Pharmacological Evidence. National Institute of Health. National Library of Medicine. 21 August 2017. https://www.ncbi.nlm.nih.gov/pmc/articles/PMC5585606/
Fernandes, Guilermi and Banu J. Medicinal properties of plants from the genus Cissus: A Review. Journal of Medicinal Plant Research. Vol 6, April 2012. https://academicjournals.org/journal/JMPR/article-full-text-pdf/A81395632936
Focus on Kakadu Plums. Focus on Native Foods R&D. Australian Government (RIRDC), 2012.https://anfab.org.au/edit/research_publications/14-115_KakaduPlum.pdf
Griffith Centre for Coastal Management. Eds. Peta Williams & Kirkpatrick S. Coastal Plant – Pocket Guide The Gold Coast. GU & CoGC, 2009.
Haley, Dean. The Honey of Australian Native Stingless Bees. Australian Native Bee Association, 2021.
Hess-Buschmann S. Kakadu Plum. Australian Native Foods and Botanicals. The Commonwealth of Australia, Rural Industries Research and Development Corporation (RIRDC) https://anfab.org.au/main.asp?_=Kakadu%20Plum
Isaacs, Jennifer. Bushfood: Aboriginal Food and Herbal Medicine. New Holland, 2002.
Liney, Jennifer. Cissus hypoglauca: keep it under control.(undated). https://austplants.com.au/resources/Documents/South-East-Documents/Articles_About_Plants_and_Gardens/Cissus_hypoglauca_Jennifer_Liney.pdf
Low, Tim. Bush Medicine: A Pharmacopoeia of Natural Remedies. Angus & Robertson, 1990.
Low, Tim. Australian Nature Field Guide: Wild Food Plants of Australia. Harper Collins, 1991.
Maunder, Patricia. Help Yourself. Wellness + Nutrition. The House of Wellness. Herald-Sun, 20 March 2022.
Nature Based Recreation Plan 2015 – 2025, "2. Scope". CoGC, 2015.
O'Brien, Kristy & Anna Levy. It's known to be a superfood but what exactly are the health benefits of the Kakadu plum? ABC News, 22 Jul 2021. https://www.abc.net.au/news/2021-07-22/health-benefits-of-kakadu-plum/100204168
Salem, Leslie & E. Thompson. Hunter New England, NSW Health. Aboriginal Studies Press. http://kidney.org.au/uploads/resources/bush-tucker-and-kidney-disease.pdf
Williams, David J. et al. Organic acids in Kakadu plum (Terminalia ferdinandiana): The good (ellagic), the bad (oxalic) and the uncertain (ascorbic). National Library of Medicine. USA, 2016. https://pubmed.ncbi.nlm.nih.gov/28460910/
Tucker Bush. Edible Australian Tucker Bush. https://tuckerbush.com.au/
Turpin, Gerry, et al. Aboriginal medicinal plants of Queensland: ethnopharmacological uses, species diversity, and biodiscovery pathways. National Institute of Health. National Library of Medicine. 10 August 2022. https://www.ncbi.nlm.nih.gov/pmc/articles/PMC9364609/