A must watch ABC 4 Corners episode "All that Glitters" airs Monday night 18th September. Episode also available on iView and replayed on Tuesday.
View full View full 4 Corners View full 4 Corners episode here
Check the promo at http://www.saveourspit.com/LY?U=4CornersABC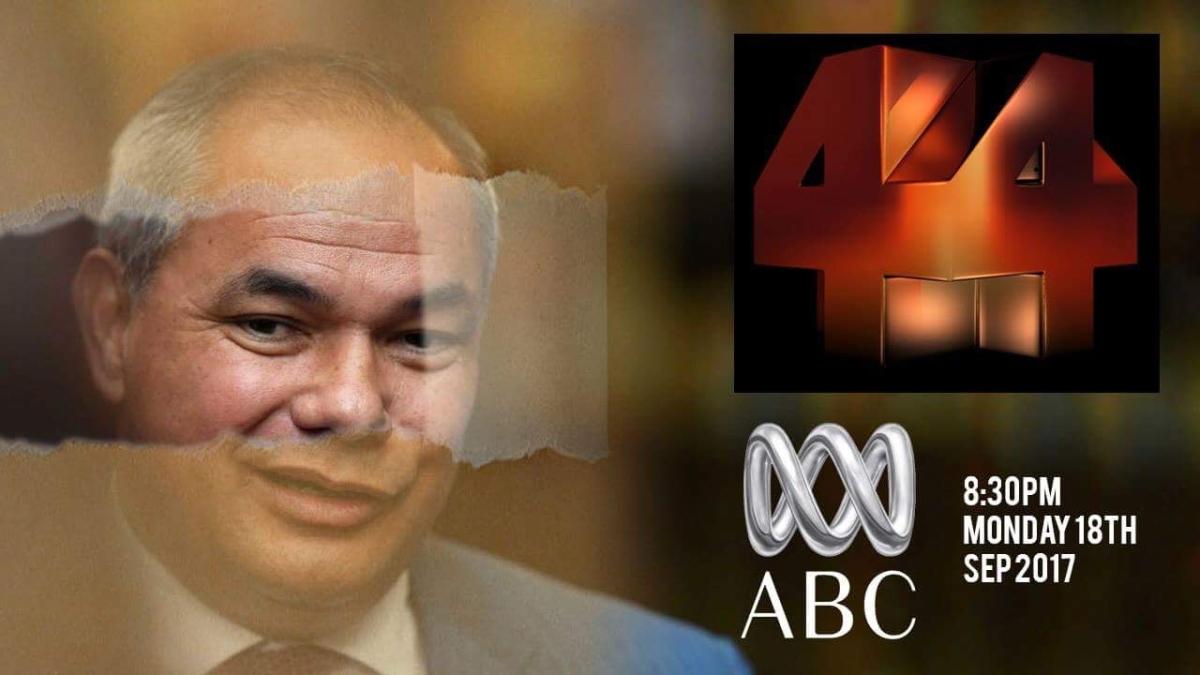 Image peeling back the layers or perhaps you can't un-peel an orange. People of the Gold Coast will get the insight of this image from our graphic guru.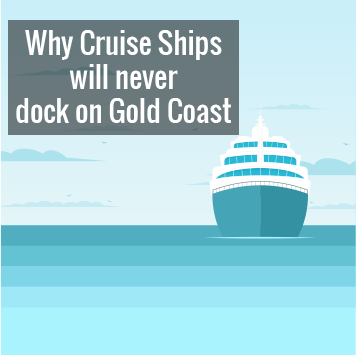 Other Articles
Sep 25, 2018 A Critical Analysis of the Second Casino Licence »
Aug 13, 2018 CST Attempt #15 Tugun Farce »
Aug 11, 2018 New 'Research Queen' to head Destination GC »
May 30, 2018 Regional Excellence Award - Winners »
May 14, 2018 Gold Coast Cruise Ship Terminal »
Apr 24, 2018 The Games are Over »
Jan 27, 2018 Spit Master Plan process has begun »
Dec 18, 2017 Spit Upgrades Launch »
Nov 24, 2017 Developer Donations Buying Favours and Influence »
Nov 22, 2017 Why we cannot trust them with Our Spit »
Nov 14, 2017 Supporting those who support us »
Oct 27, 2017 Bill for CST investigations could reach $12.5m »
Oct 7, 2017 In any other State but Queensland »
Aug 1, 2017 You Won - Spit Casino Cancelled »
Jul 31, 2017 SOSA AGM Monday 7th Aug »
Jul 5, 2017 Feasibility Study Costs »
Jun 6, 2017 Election promises? Not worth a cent! »
May 9, 2017 Silent Minority Exposed »
Apr 27, 2017 Collective Amnesia at CCC Hearing »
Apr 6, 2017 Light Rail loop-hole »
Mar 22, 2017 Consultation Sunday 26th 10:30 am »
Mar 10, 2017 Australian: ASF Financial Viability Woes »
Mar 8, 2017 Big Public Info Night Thurs 9th 6pm »
Feb 26, 2017 Has Lynham done secret deals with Tate? »
Feb 11, 2017 So again nothing new here Tom »
Feb 9, 2017 Survey Does Not Stack Up »
Feb 8, 2017 Warning new group compromised »
Jan 25, 2017 Napkin sketches and a dot point list »
Jan 19, 2017 Have you been consulted? »
Dec 20, 2016 Appealing Attractions - Casino ranked last »
Nov 26, 2016 Four Levels of Corruption »
Oct 8, 2016 A Murky Week in Gold Coast Politics »
Sep 6, 2016 Sunday Mail Casino Debacle »
Aug 27, 2016 Sunland Absurdity »
Aug 19, 2016 AGM Monday 22 6PM »
Jul 29, 2016 The State of Play »
Mar 17, 2016 Change is in the Air »
Feb 4, 2016 Rally in the Park Chevron Is Sunday »
Jan 31, 2016 The Elected Obfuscators Bluff »
Dec 20, 2015 A Christmas Message »
Nov 2, 2015 Peter Garrett re Cruise Ships »
Oct 15, 2015 Last chance to lodge your objection »
Oct 2, 2015 Back to the 1980s »
Sep 5, 2015 Broadwater and Spit Masterplan »
Aug 29, 2015 How to Report Potential Official Misconduct »
Jul 13, 2015 XCAT Farce Paradise Lost and more »
Jun 11, 2015 GCCC under review »
Jun 6, 2015 Another Radical Private Development »
Jun 1, 2015 My fun is more important than yours »
Apr 29, 2015 Economic Fear Campaign »
Mar 26, 2015 Reflections on the Water »
Feb 16, 2015 Project Terminal »
Feb 2, 2015 Election Result Sinks Gold Coast Terminal »
Jan 16, 2015 Tell the Truth - Public Meeting »
Dec 25, 2014 And so this is Christmas »
Dec 24, 2014 Seeney not winning friends on Coast »
Dec 19, 2014 The Numbers don't Lie »
Nov 21, 2014 Save our Spit Photographic and Art Show »
Nov 15, 2014 Senate Inquiry »
Nov 3, 2014 Grand Theft Wavebreak public rally »
Oct 23, 2014 Cronyism Exposed Again »
Oct 6, 2014 Greywater »
Sep 20, 2014 Expert Against Coast CST »
Sep 4, 2014 3 Events to attend »
Aug 30, 2014 Deputy Premiers Announcement »
Aug 23, 2014 The Hidden VDM report »
Jul 26, 2014 Politics and Rumours »
Jun 6, 2014 A call to action »
May 3, 2014 Move over Julia »
Apr 30, 2014 Just suck it up and say NO! »
Apr 25, 2014 That is not consultation »
Apr 8, 2014 Full Page Newspaper Propaganda Ads Begin »
Apr 5, 2014 Report revealed »
Apr 1, 2014 April Fools Day with flawed survey »
Mar 24, 2014 Questions our GC Councillors must ask ASF »
Mar 14, 2014 Hey small spender »
Feb 24, 2014 Surf threatened by CST »
Feb 19, 2014 Tate considers quitting »
Feb 14, 2014 Live blog with Mayor Tom Tate »
Feb 14, 2014 Gration for Mayor 2016 »
Feb 5, 2014 Currumbin under threat from dredging »
Jan 28, 2014 What is a SLAPP Suit? »
Jan 15, 2014 It's a whole of city issue »
Jan 1, 2014 Cowards Lies and China Syndrome »
Dec 30, 2013 North Kirra Cruise Ship Terminal »
Dec 30, 2013 Mick Fanning speaks out on Kirra CST »
Dec 14, 2013 Councillors unaware of Brisbane CST »
Nov 29, 2013 Grand Theft Land »
Nov 16, 2013 The Hidden Urbis Report »
Oct 24, 2013 2013 Gold Coast Media Awards »
Oct 21, 2013 State vs State vs Mate »
Oct 19, 2013 What actually happened at the vote »
Oct 18, 2013 Dear Councillor »
Sep 12, 2013 Ship visits raise concern »
Sep 6, 2013 Vote 1 Save Our Spit »
Aug 24, 2013 Mayor Plays the victim »
Aug 24, 2013 Cruise Industry Forum Cancelled »
Aug 14, 2013 Secret Study values Broadwater at $4.1 b »
Aug 10, 2013 AGM 2012-13 Sep 10 7pm »
Aug 10, 2013 CST Bidder pulls out »
Jun 23, 2013 Cruise Ship Terminal in doubt »
Jun 6, 2013 Q and A info Night »
May 29, 2013 Joel cans Terminal idea »
May 22, 2013 AECgroup Business Case Analysis »
Apr 22, 2013 CMC probe into Oceanway »
Apr 14, 2013 Secret letters and meetings »
Apr 8, 2013 CMC under LNP attack »
Apr 4, 2013 Golden myopia »
Mar 16, 2013 Green Sea Turtle May have paid Price »
Mar 9, 2013 Golden Opportunity Missed »
Mar 6, 2013 Controlled Messaging Fails »
Mar 4, 2013 Open for Business »
Mar 2, 2013 Gambling with our coastline »
Feb 17, 2013 Gold Coast Waterways Authority Appointees »
Feb 9, 2013 Expressions of Interest Broadwater Marine Project »
Feb 2, 2013 Analysis of the navigational report 2012 »
Jan 26, 2013 Survey Called into Question »
Jan 19, 2013 Light Rail court battle with Council »
Dec 18, 2012 Bob Katter makes it a Federal issue »
Dec 18, 2012 Self-interest rather than vision »
Dec 13, 2012 A history lesson »
Dec 13, 2012 Land grab confirmed by report »
Dec 12, 2012 Community Information Session 10AM Thurs 13th »
Dec 6, 2012 Selling off our public land and water! »
Dec 5, 2012 Shoals vital to quality waves at Strad »
Dec 3, 2012 A bad week and month for LNP »
Nov 29, 2012 The unethical removal of Dr Alex Douglas »
Nov 25, 2012 No one voted for this »
Nov 13, 2012 Annastacia stands up for the community »
Nov 10, 2012 Father Son »
Nov 10, 2012 The Younger Generation Get It »
Nov 6, 2012 Rally gets Australia wide attention »
Nov 3, 2012 RIP Angus »
Oct 27, 2012 Ignored Tax and Rate payer »
Oct 27, 2012 Broadwater water quality degrading »
Oct 27, 2012 In Union there is strength »
Oct 20, 2012 Leadership not spin »
Oct 16, 2012 Comparing apples with apples »
Oct 12, 2012 Not the Panacea of Gold Coast Economic Woes »
Oct 8, 2012 Divide and Conquer - Trade Off »
Oct 5, 2012 Dawny lets us down »
Oct 3, 2012 Joel Parkinson - thanks »
Oct 2, 2012 Thanks for the support Occy »
Oct 1, 2012 Free Like Me »
Oct 1, 2012 Gold Coast Bulletin backs the people »
Sep 23, 2012 Sembawang disappears into a puff of logic »
Sep 21, 2012 Thanks for the support Kelly »
Sep 19, 2012 Mick Fanning is a legend »
Sep 11, 2012 Ship Terminal Sembawang Wave Break Survey »
Sep 3, 2012 No support for Sembawang Proposal »
Sep 3, 2012 A letter to the Premier »
Aug 28, 2012 Russ Hinze changed his mind 1980 »
Aug 22, 2012 Facebook saving our spit »
Aug 21, 2012 Is the Spit Man Made? »
Aug 14, 2012 The qu is NOT where but WHY? »
Aug 2, 2012 Lose Kirra or Straddie »
Jul 27, 2012 Hello SGC Business Leaders »
Jul 23, 2012 Cruise Ship Terminal - White Elephant »
Jul 17, 2012 Dear Mr Tate »
Jul 9, 2012 City Backs Terminal - NOT »
Jun 22, 2012 Join Us »
Jun 22, 2012 Public Open Space »
Jun 12, 2012 AGM 2011-12 Thurs 21 June 7 pm »
Jun 8, 2012 Dear Mayor and Councillors »
May 31, 2012 A Casino spitting ships »
Apr 26, 2012 Not printed in the local paper »
Mar 3, 2012 Kelly Slater video helps SOSA »
Feb 22, 2012 Broadwater Community Reference Group »
Jan 16, 2012 Cruise Mishap a reminder to us »
Sep 29, 2011 Broadwater Management Plan »
Jun 11, 2011 AGM 2011 Wed 13th »
Oct 22, 2010 Cruise Ship Tourists may not spend »
Aug 31, 2010 Another Broadwater plan »
Jul 20, 2010 Gold Coast Bulletin Frenzy »
Jul 14, 2010 A supporters spit »
Apr 29, 2010 AGM 2010 Tues 18 th May »
Nov 26, 2009 Rich dumping filth in our Broadwater »
Sep 14, 2009 ITU World Triathlon great for Gold Coast »
Sep 1, 2009 letter - Dead section of the Spit »
May 25, 2009 President has a SPIT »
May 13, 2009 AGM 2009 Wed May 27th 6-8 pm »
Apr 24, 2009 Medico supports SOSA »
Apr 1, 2009 Tides of Change - Have your say »
Mar 17, 2009 Navigational Study No Secret »
Feb 25, 2009 News Beatups »
Jan 11, 2009 Safely sharing the seaway »
Oct 24, 2008 Catalyst - invasive species by boat »
Oct 4, 2008 Save Our Spit Stickers Available »
Sep 22, 2008 Government Architect Mr Philip Follent »
Sep 10, 2008 Straddie saved from Receding Hairline »
Sep 4, 2008 Terminal Politicians »
Jul 4, 2008 Terminal terminated so Move On »
May 28, 2008 The Good, The Bad & the Ugly »
May 14, 2008 Oceanway Pathway debacle »
May 14, 2008 GCCC Bulldozes Spit Dunes »
Apr 19, 2008 Celebrate a few victories »
Mar 16, 2008 Domestic visitors spend $3 b on Gold Coast »
Mar 11, 2008 Council Election 2008 »
Jan 8, 2008 Christmas Greeting 2007 »
Jan 2, 2008 Letter to John Mickell MP »
Nov 21, 2007 Friends of Federation Walk new website »
Sep 26, 2007 Paul Lucas pushing Marine Simulator »
Aug 6, 2007 Developers on notice re Local Area Plan »
Aug 4, 2007 Protection for the Gold Coast Spit at last! »
Aug 4, 2007 Premier Beattie Saves Our Spit »
Jul 18, 2007 Spit Training Centre Threat »
May 18, 2007 Lessons from Los Angeles »
Apr 25, 2007 Another Storm for the Spit »
Apr 16, 2007 State Government Threatens Spitů Again »
Apr 13, 2007 Gold Medal Winner and the Spit »
Mar 27, 2007 Sean's letter »
Feb 23, 2007 Sea World Ferris Wheel Fiasco »
Jan 29, 2007 Reignited Protests »
Jan 19, 2007 Financial Review Article - Millionnaire Greenies »
Nov 17, 2006 Beach Spirit Award Winners - The Spit »
Nov 14, 2006 Cruise liner dumps oil in Paradise »
Nov 11, 2006 Developer 'Vision' Not 20:20, say Spitfighters »
Nov 9, 2006 Government plans for future Spit vision: Bligh »
Oct 13, 2006 What a difference 48 hours makes »
Sep 10, 2006 Government Speak »
Sep 10, 2006 Boating Industry views »
Aug 28, 2006 Super Yachts OK- in the Right Place »
Aug 11, 2006 The SpitFight Goes To Canberra »
Aug 5, 2006 Gold Coast Bully - Taken to Task »
Jul 14, 2006 Natural tourism drawcard threatened - Alan Midwood »
Jun 25, 2006 Greatest City Dive at Risk »
Jun 22, 2006 Whales Spotted in Proposed Terminal Site »
Jun 13, 2006 Our letters sent to Peter Beattie via Peter Lawlor »
Jun 11, 2006 Peta-Kaye Croft ignores her constituents on SOS »
Jun 1, 2006 Letter to Gold Coast Bulletin - I am not a Green »
May 31, 2006 A letter to Anna Bligh from Gecko »
May 31, 2006 Spitfighters Fight Back - Life Weekly article »
May 27, 2006 Sailing into murky waters »
May 20, 2006 Life Weekly Magazine article »
May 10, 2006 Gold Coast City Marina - Exposed »
May 3, 2006 Athletes fight to Save their training ground »
Apr 22, 2006 Notional Shipping Terminal Confirms Public Losses »
Apr 21, 2006 Save Our Spit- from Strength to Strength »
Apr 21, 2006 Overseas Cruise Ship Campaigners »
Apr 2, 2006 Gaven - Ominous warning to the Beattie Government »
Mar 30, 2006 What the Gaven by-Election Candidates said »
Mar 23, 2006 Gaven by-Election Media Release »
Mar 19, 2006 Peter Beattie meets SOSA at Robina »
Mar 12, 2006 An historical journey »
Mar 5, 2006 Surf cola »
Mar 5, 2006 Storm surf breaks across Seaway »
Feb 21, 2006 Labor 'greed' on tunnel fiasco - sounds familiar »
Feb 19, 2006 Surf Rage »
Feb 17, 2006 Surfrider - media release »
Feb 13, 2006 Gold Coast - too good for a shipping terminal »
Feb 13, 2006 Peter Beattie and co's dancing figures »
Feb 8, 2006 Master Mariner questions sanity of proposal »
Feb 5, 2006 Surfers promise to wipe out Labor »
Feb 5, 2006 Councillor Susie Douglas's inspiring rally speech »
Feb 3, 2006 Letters to the 'Bully' »
Jan 25, 2006 Surfrider says »
Jan 24, 2006 Pro Terminal threaten to attend rally »
Jan 12, 2006 Public Rally Feb 5th 12 noon »
Jan 11, 2006 Anna Bligh confirms it's not a done deal »
Jan 9, 2006 Who Murdered Mundaka - is Straddie next? »
Dec 21, 2005 MP's Ciobo and Langbroek not happy »
Dec 16, 2005 Ms Levy's band of do-gooders »
Nov 28, 2005 A new Picture - future Spit »
Nov 23, 2005 Anna Bligh and misinformation »
Nov 11, 2005 Bulletin gone quiet »
Nov 5, 2005 Surfrider Foundation's support »
Nov 5, 2005 US Forces get the nod »
Nov 1, 2005 The Global War on Tourism »
Oct 25, 2005 Are Cruise Ships getting too big? »
Oct 14, 2005 Meeting Tuesday 18th October SOS »
Oct 13, 2005 Brad Farmers Message - Letter to the editor »
Oct 11, 2005 A very personal attachment to the Spit »
Oct 10, 2005 Map - SOS opposition to Government Plans »
Oct 7, 2005 Increased Cancer Risk From LA Port Complex Fumes »
Oct 6, 2005 From Strength to Strength in our campaign »
Sep 28, 2005 Venice Sinking under cruise ships »
Sep 21, 2005 Thats not reality but this is »
Sep 18, 2005 EIS rubber stamp? »
Sep 5, 2005 Letter to Bulletin »
Aug 29, 2005 Excerpts: »
Aug 28, 2005 Plans for lakes of effluent on Straddie !!! »
Aug 23, 2005 Not Exactly The Love Boat - New Book »
Aug 3, 2005 Premier sinking Gold Coast dive industry »
Aug 2, 2005 Thumbs up for Councillor Susie Douglas »
Aug 1, 2005 World Class Waves at Risk »
Jul 18, 2005 New Stickers Available »
Jul 18, 2005 Save our spit campaign highlights »
Jul 18, 2005 People and Parks Day Sunday 31st July »
Apr 20, 2005 Trinity Lutheran College Cruise Ship Debate »