Gold Coast Erosion
Decades of Negligence and Devastation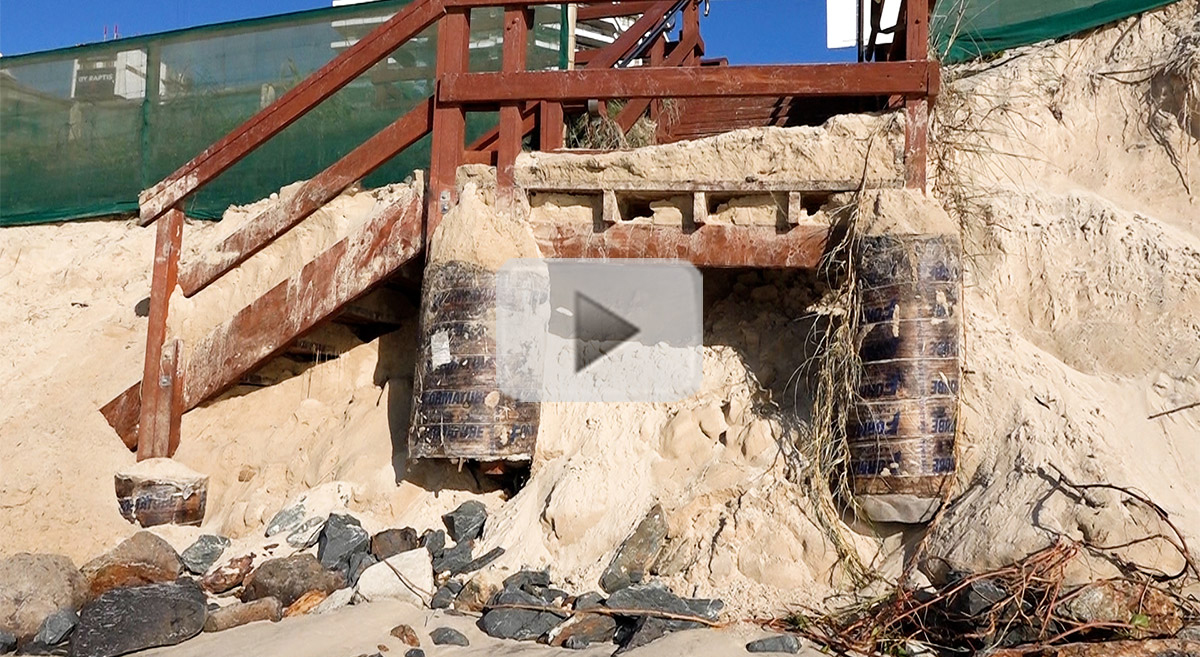 Gold Coast Erosion - Archives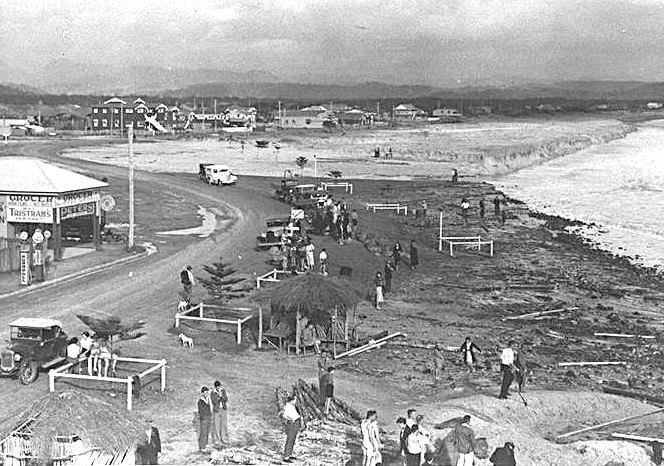 Kirra Beach Erosion 1936 pic GC Libraries
Cyclones in 1936 and 1954 plus the extension of the Tweed Bar in 1961 are significant preceding events.
Prior to the extension of the Tweed Bar rock wall, the natural northerly sand flow formed large shoals that protected Gold Coast beaches. That coupled with decimation of natural sand dunes contribute to the issues we have today.
Following the cyclone damage of 1967, the Delft report recommended an extensive sand nourishment regime across all beaches in volumes large enough to withstand an event similar to that which had occurred.
A $1.1 Billion dollar budget (Gold Coast City Council) and no forward planning as spelt out in the Delft report 1970 has left Gold Coast Beaches with millions of dollars damage due to a lack of action taken when we were near disaster in August 2012. 1964 the Delft laboratories from Holland were commissioned by the Queensland Government for a major coastal engineering study of the Gold Coast Beaches.
The last decade
Before - what our beaches were like
Main Beach Virtual version before

Main Beach Long Version before
After - no action
Main Beach Virtual Version July 2013

Main Beach Long Version July 2013
Going, Going, Gone...

Dune Care - What could have been done
drift fencing
dune revegetation
controlling access to dunes
installation of educational signs and viewing areas at some locations.
Maintenance dredging of Broadwater
refer Sand dunes natures way of protecting the coast
August 2012, one day away from the present day disaster - Warnings ignored
The calmer months of September October 2012 were the perfect time to renourish our beaches, we were at risk late August 2012 with predictions of one more day of large seas. Those predictions did not eventuate - but what was done (or not done) afterwards is simply negligence.
November 2014