Other related Sites


Surfrider foundation - Cruise Ship Pollution

USA Today - U.S. keeps wary eye on cruise ships for more pollution

Cruise Junkie - Environmental Violations in Alaska, 1999 - 2004

Cruise Junkie - Pollution and Environmental Violations and Fines, 1992 - 2005 (Only those reported in the media or public documents)

Royal Caribbean - Royal Caribbean sentenced for fleet-wide conspiracy of dumping oil and lying to the coast guard

Cruise Ships Ocean issues - Cruise ship traffic in Hawaiian waters is expanding at a rapid rate. Alarmingly, cruise ships are being allowed to operate without regulations necessary to protect our oceans.

ABC Radio National - Cruising Sunday 8 May 2005

Save Kahului Harbor - We are not the only group fighting for their spot in the sun... Is this the future look of the Gold Coast looking from Straddie?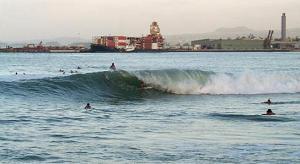 Save our foreshore
Links

CoastalWatch.com - Thanks to Mal for his support. Chris Lane the founder of Coastal Watch is a Gold Coast local - his original vision is alive and well.

Gecko - Gold Coast and Hinterland Environment Council Assoc. Inc.

SaveSmithsBeach.com -

The Development Guide Plan (DGP) for proposed development of the Smiths Beach hill side was released for public comment on the 23rd August until Monday 22nd October.

Problems and contraventions to planning laws are being found daily in the DGP and the developer's claims in the media. Sharp-eyed supporters are reporting back to the Smiths Beach Action Group with the latter and media reports. Please continue this grand community effort.

Most importantly we need all supporters of the campaign to make a public submission.

Instructions on how to make a submission online: www.savesmithsbeach.com

John Wayne Design - John has worked tirelessly on producing pamphlets and other graphical work for our cause.

Surfrider Foundation Australia -

'It is our considered view and the view of independent experts to whom we have asked advice on this 'notional project', that the current proposal for a cruise liner terminal and associated facilities, a superyacht marina and commercial district will adversely compromise this region and will have serious negative effects on the community and the environment. Improvements to the Draft Terms of Reference will not alter the fact that at its heart, this proposal will significantly compromise wave quality at South Stradbroke Island and the most important, consistent and best wave in the northern Gold Coast will most likely be destroyed. This is a trade-off our organisation and our members are unwilling to accept.' Stuart Ball General Manager Surfrider Foundation Australia

The Blue Wedges coalition is a 'grass roots' association formed in response to the Victorian State Government's proposed deepening of the shipping channels in Port Phillip Bay, The Rip and Yarra River.

Accountable List Brokers

Friends of Federation Walk

Marine Discovery Centre - A Marine Discovery Centre with models, activities aquariums, trails and experiments that are innovative, interactive and exciting.

Gold Coast Dive Centre Instructor, Ruth Clarke, has been diving for more than 25 years. She and her team of qualified professionals offer the highest standards in diver safety and instruction - from the complete novice to the most specialised types of certification. Ruth believes in individual attention for all her students.

Diving the Gold Coast. Ian Banks the creator of excellent seaway footage and images. Active contributor to Save Our Spit.

Devocean Dive Check out some of the amazing sea creatures in and around the Seaway

SilverSurfer Surf Coaching - Support our campaign

Gold Coast Sporting Hall of Fame - Support our campaign

Media Training Online Media Training

Gold Coast Computer Repairs - Support our campaign

Creations in Colour Gold Coast Painting and Decorating - Blair and his team Support our campaign

High Performance Marine - Servicing boating enthusiasts on the Gold Coast. Support our campaign

Oz Aquasaver - The Cisternlink Aquasaver is a hand basin conversion kit that simply attaches to your existing toilet. By this process handwashing water becomes the water used to flush the toilet (cistern). Gold Coast inventor Neville Donaldson.

Q1 Accommodation Gold Coast - Support our campaign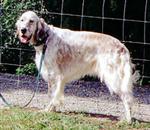 Finding Beau - a website set up to find my beloved dog who is an English Setter and his name is BEAU and bring him safely back home. Beau vanished mysteriously from our home on the Gold Coast in Queensland on 1 July 2003.



Gold Coast Accommodation Online.com - Come and stay and see the beautiful Gold Coast Spit for yourself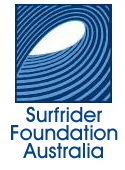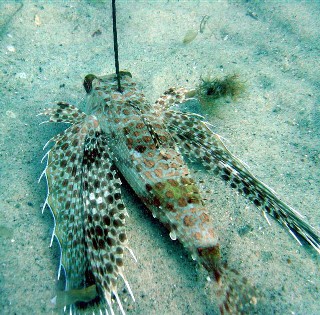 www.devoceandive.com
Interested in linking to us?

Feel free to use any of the following logos or resize our main logo to suit





Email to request a reciprocal link - please supply the exact location of your link in the email.

Note we may not reciprocate depending on your content.